Monogrammed Ipad Folio Case 50 Patterns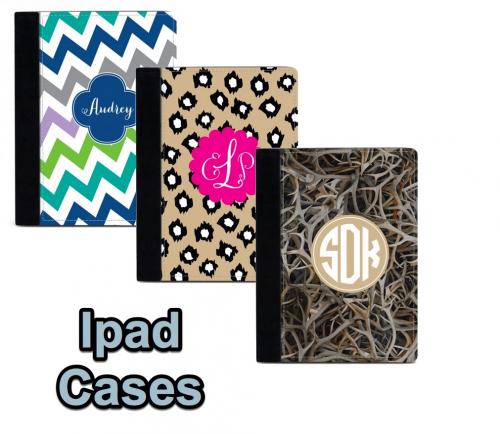 Monogrammed Ipad Folio Case 50 Patterns
Description:
Pin It!
Our clever iPad Folio Case features a black spine and soft faux suede interior. We have over 50 patterns to choose from so your selection for him or her will be easy. The iPad case has a velcro pocket section to securely hold your device and will brace for 3 sitting positions. You choose the customization for the front of the case, and the back will feature black leather. This iPad Folio case fits the iPad 2 and 3 models and measures 10"x8" and has coordinating pieces.
Details:
Choose your pattern, frame, frame color, font style (3 letters or name) and font color.
Price:

$66.00
Customer ratings:

10.0

out of

10

based on

1

ratings.
(customer ratings are limited to customers who have purchased this product)


In stock!
- Browse this brand
Our products are custom made to your specifications. This product ships up to 3 weeks after your order is placed.