Alex Houndstooth Navy Flat Card Invitation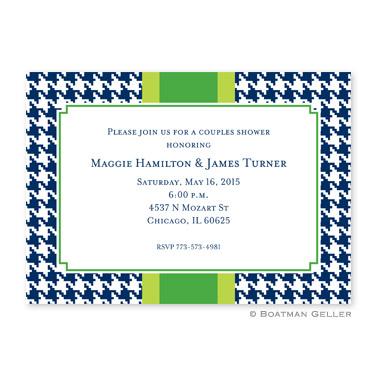 Alex Houndstooth Navy Flat Card Invitation
Description:
Alex Houndstooth Navy flat cards.
Personalize by selecting your:
1. ink color
2. font
3. Customization.
Entering up to 10 lines of text exactly the way you would like them to appear below.
Comes with 25 note cards and white blank envelopes unless you specify another quantity below.
Details:
Ships within 6-8 business days.
Size: 7 x 5"
Price:

$85.00
In stock!
- Browse this brand
Our products are custom made to your specifications. This product ships up to 2 weeks after your order is placed.